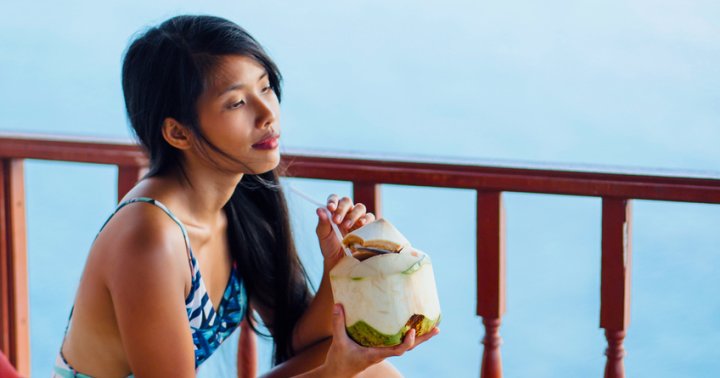 I'm a perfect example. Although I'm still experimenting with what specific eating style works best for me, I have a general sense of what foods work well for me and which ones don't. And honestly, it should be a piece of cake for me: I'm single, have no kids, and have a flexible work schedule. In theory, I should have all the time in the world to meal prep, pack lunches, and follow a healthy diet. And most of the time, I do.
On a good week, for instance, I'll grocery shop on Sunday, make a big pot of lentil soup, and prep grains and proteins for a week's worth of dinners. And guess what? It works! On those weeks, I stick to my eating plan, and I always end up feeling much more levelheaded, healthier, and lighter by the end of the week. But then, life happens. Like when I took a five-day trip to California. I had a blast—but I also went a little overboard on the bread baskets and sides of fries and glasses of wine. In my opinion, that's fine. You only live once, after all. And life really is too short to skip out on a delicious chunk of crusty bread.
The only problem? My adventure off the healthy-eating bandwagon continued. I got home late on a Sunday night and then jumped into a busy week at work, without any time for meal prep. Gone were the pre-packed lunches and preplanned dinner that had kept me on track the previous week. And it showed: My digestive system got off track, I felt more anxious, and my jeans felt a little snug. One weekend in California is the perfect opportunity to throw out the notion of a "healthy eating plan." Two weeks at home, however, is not.
So what I'm saying is that it's true: Healthy eating is really pretty easy, in theory. But it's incredibly hard to put into practice.
Source link