After Seattle Mariners Robinson Cano was suspended for a diuretic, does MLB need to take a look at how it handles player supplements?
Many scoffed when Seattle Mariners second baseman Robinson Cano explained using the diuretic he was suspended for using by Major League Baseball was for a medical condition. It had been an all-too-common refrain for players to claim that they were using a "tainted supplement" or had a legit medical reason to use the thing that gets them in trouble. The Seattle Mariners alone have had five players suspended since 2005 under the MLB drug policy.
So why should MLB (and MLB fans) be less skeptical of players who report that they don't know what they are taking?
Perhaps because they could be telling the truth.
It wasn't that long ago that the USA lost a swimmer for the 2008 Olympics due to a tainted supplement that led to a positive test. Testing on over-the-counter supplements have found contaminants throughout the world, in nearly all lines of supplements, from supplements intended for weight lifting to those for sexual health to weight loss drugs. Heck, this issue is so prominent that the Federal Drug Administration has an entire webpage dedicated to listing all of the confirmed reports of tainted supplements.
The problem is even more prominent in Latin America, and it shows. As noted when the Biogenesis case broke, 39 of the 67 players suspended up to the point were Latin. Heck, one of the prominent figures on the Dominican Republic World Baseball Classic program was once persona non grata within MLB. Those numbers have remained heavily skewed toward Latin players in the last few seasons, and the last four suspensions were all players of not just Latin heritage, but Dominican background.
In speaking with a scout who works in the Dominican Republic often, he has seen players receive unmarked bottles of medication directly from a pharmacy. Many substances that would get a player suspended by MLB are perfectly legal to sell, often even over the counter, in the Dominican. He's also noted multiple winter league players who are prescribed something to flush out whatever they may have taken over the winter when spending their offseason visiting their family or playing winter league ball – something akin to what Robinson Cano was just suspended from the Seattle Mariners for utilizing.
This is not to say Cano was not using the diuretic to flush out a substance knowingly, just that he could be simply adhering to what is witnessed as a frequent system due to the "Wild West" nature of not knowing what may have entered your body over the course of the offseason due to different regulations in the country you choose to call your offseason residence.
More from Call to the Pen
So how can MLB help?
The NFL has attempted to do this to some level by certifying supplement suppliers, but that is a system that is ripe for corruption, and while no one will name names, multiple people around the NFL say the system has been corrupted and bought out to let friends of those who are making the rules get their stuff to NFL players. While the idea initially was a step in the right direction, MLB should take this another step.
Utilizing an independent agency to verify the legitimacy of each product, MLB could offer products as requested by players directly to its players. While this would need to be added to the collective bargaining agreement, supplements through this providing could be part of a standard major league contract for any player in the big leagues and minor league players could choose to access the service through their major league club to ensure their supplements are safe and tested to comply.
This would allow for MLB to knock out the issue of tainted supplementation, which while a seemingly convenient excuse, does have plenty of legitimacy to the real issues and concerns with any supplementation, and the modern athlete certainly supplements, and that is not going away!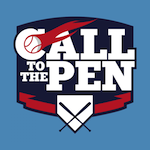 Want your voice heard? Join the Call to the Pen team!
Perhaps such a system would have saved Robinson Cano having to flush out his system and while he'd still be out for injury, the Seattle Mariners could possibly have their second baseman for a postseason run if they'd make it to October.
Source link