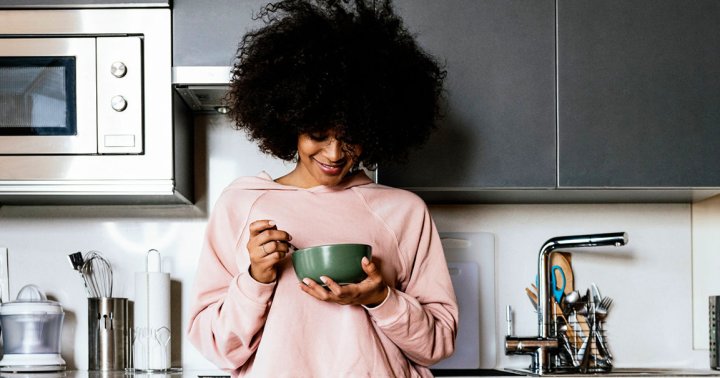 So, as long as you've got a high-quality probiotic with an enteric capsule, multiple strains, and at least 15 billion CFUs, there's not much room to mess up! (Reported side effects of taking probiotics, or taking too many at a time, are typically mild bloating or discomfort.)
That said, even though an enteric capsule around your probiotic means bacteria survival is one less thing to worry about, it's also important to make sure all that unharmed good bacteria can thrive in your gut so you can actually reap the benefits of a balanced microbiome. That's why any conversation about probiotics isn't complete without talking about prebiotics.
A prebiotic is essentially plant fiber that easily gets through the stomach undigested and then feeds the friendly bacteria that reside in the gut. You can find prebiotic fiber in whole plant foods like apples, asparagus, bananas, even nuts, so munching on whole plant foods is one of the best things you can do to keep the beneficial bacteria in your gut going strong. And lastly, try avoiding processed foods, refined sugars, and artificial additives, which can affect your friendly flora.
Doing so will ultimately help your probiotic supplement work better, so you can feel good knowing that gut-balancing benefits are on the way.
Source link